Fully supported, affordable Wisconsin Hotel Bicycle Vacations & Florida Keys Bike Ride

Jerry:  847.707.6888

drjpedal@sbcglobal.net

Ken:  847.309.4740

kennethjgoldman@yahoo.com

Orange Performance T-shirt

Jerzees Brand- Sport Performance w/moisture wicking control

Logo will not fade in wash

Ken's favorite color. Super high visibility..be seen from outer space!

​Jerzees Brand- Sport Performance w/moisture wicking cotrol

Guess the exact contents of drink in picture to win a free shirt! Guess my weight to win free tube. 

Official PAW crew approved

Increases cycling speed by 1.3mph (tailwind necessary)

Guess contents in box and win 1st in line at Social Hour!

Small PAW logo on front/large on back

Our best ladies-only T-shirt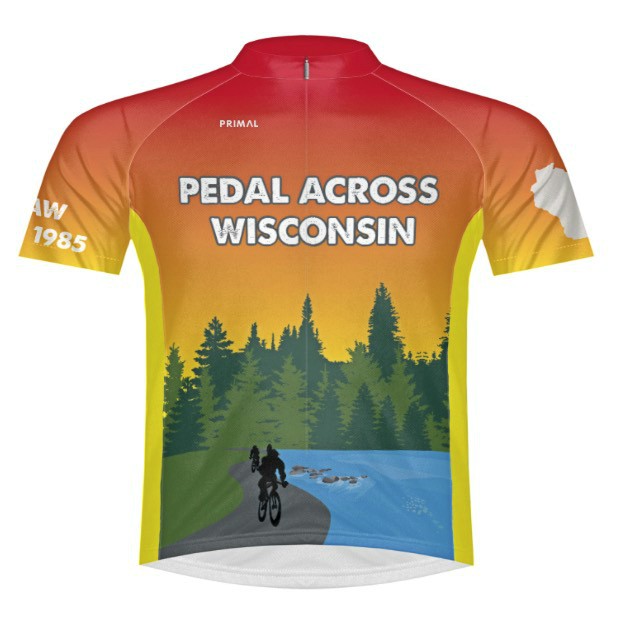 Raglan Style, (relaxed fit, not super tight)

High Quality PRIMAL Brand, very comfortable

Mouseover picture to view back

Wisconsin is spelled correctly on both sides 

San Juan Islands & Victoria Bike Tour Jersey

Raglan Style (relaxed fit, not tight)

PRIMAL BRAND high quality materials

Scientifically proven to increase average speed 2.5mph (tailwind required)

Raglan Style, (relaxed fit, not super tight)

High Quality PRIMAL Brand